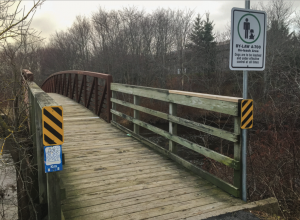 From HRM:
Join us in the first round of public engagement to let us know about your experience using the Bedford-Sackville Greenway Corridor!
Information on facility usage, user experience and priorities will be collected to aid in the development of route alignment concepts for the extensions of the greenway facility and to inform on how the existing sections of the corridor can be improved.
Location: Sunnyside Mall, Unit 158
Date: Thursday, Sept. 19, 2019 Time: 6:30 – 8:30 p.m.
If you cannot attend and would still like to provide your feedback, please complete the survey at: shapeyourcityhalifax.ca/Bedford-Sackville-greenway-corridor