These Google Earth Images exaggerate the relief, but convey a sense of the topography, especially the steep slope coming down the drumlin on the south side of the river, and how ongoing residential development is 'squeezing' the forested buffer along the river. Click on images for larger versions.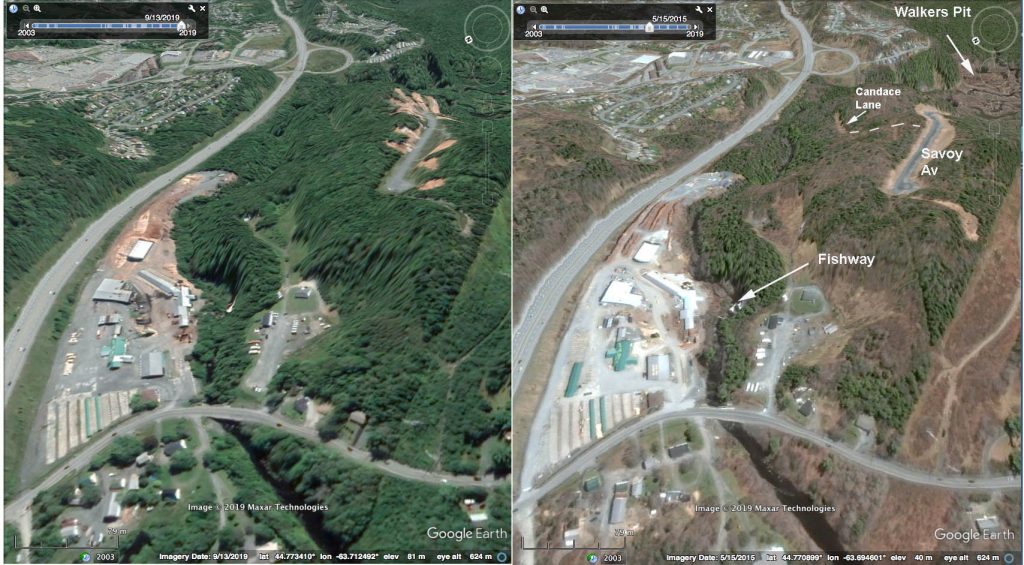 Above: Perspective looking downstream from above the Lucasville Road bridge. Image at left on Sep 13, 2019, at right on May 15, 2015. Areas of hardwoods (gray/brown) and softwoods (green) can be distinguished in the May 15 image.
Walkers Pit is one of two pits by the river that was mined from 1950 to 1970 odd (Rifle Range pit the other one) for road fill etc. The Sackville Rivers Association has done extensive restoration work there and it is now one the few salmon spawning areas on the Sackville River, with lots of turtles including both eastern wood and snapping turtles (Walter Regan p.c.).
---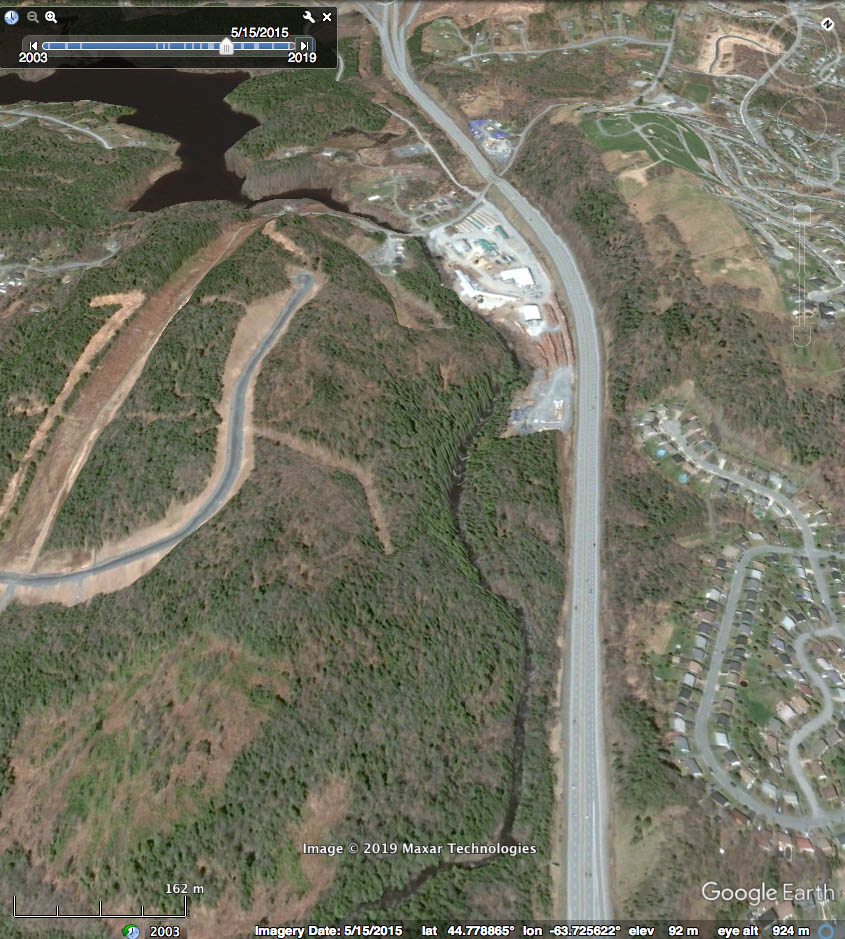 Above: Perspective looking upstream from about 1 km downstream from the Lucasville Road bridge.
---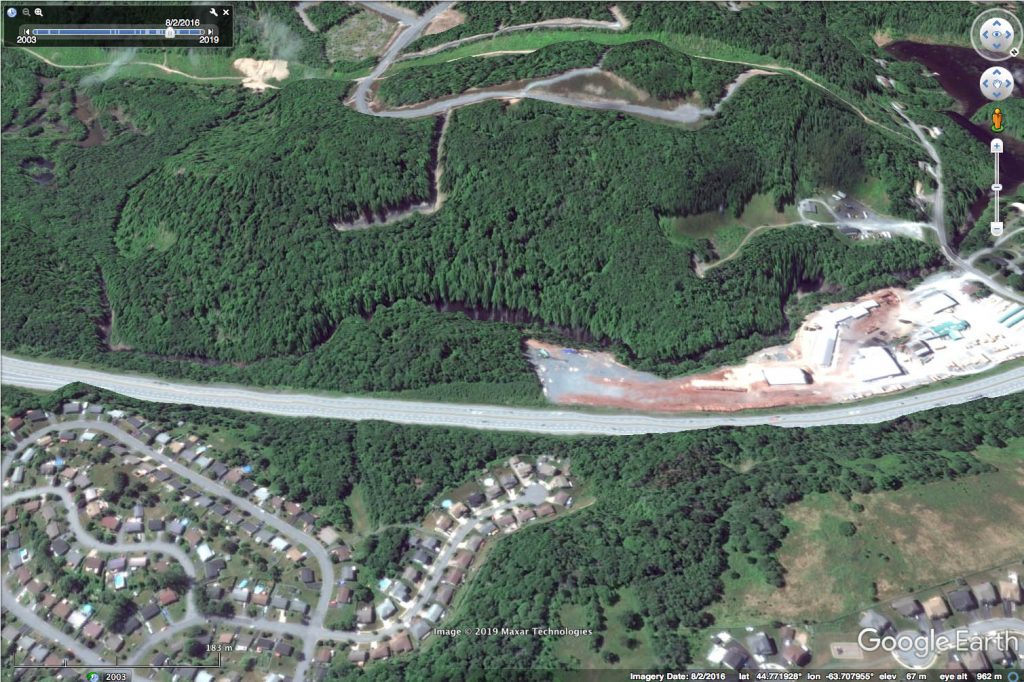 Above: View across Hwy 102 and Sackville River onto drumlin
---
Topographic and property maps  (source: Provincial Landscape Viewer):