The Sandy Lake Conservation Association, with the collaboration of Skyline Studio (Dartmouth, NS), made some drone videos of Sandy Lake & Environs on Oct 9, 2017. They are a good place to start to get a sense of the place, remembering that it lies only about 12 km from downtown Halifax as the crow flies. The views are "Sandy Lake centric".
View Drone Video (Oct 9, 2017)
Drone Photos
Click on a photo to view a larger version.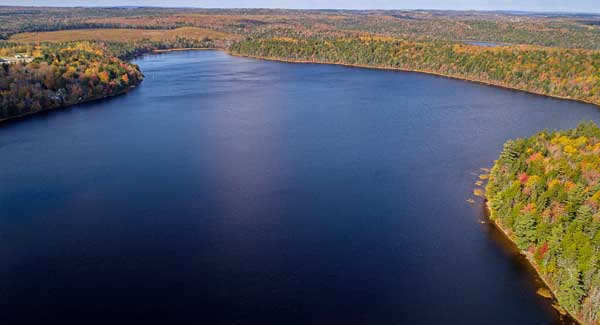 1. Looking towards Peverill's Brook and Marsh Lake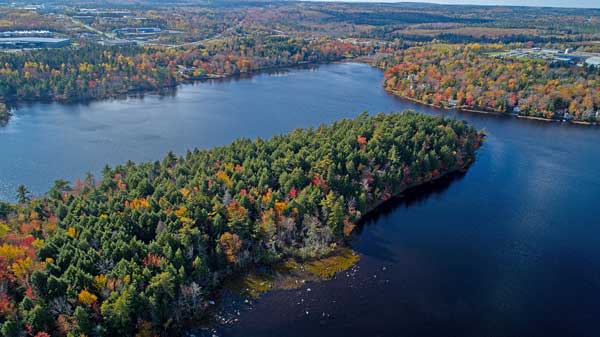 2. Looking towards southeast: "The Peninsula" & Bluewater Road & Hammonds Plains Road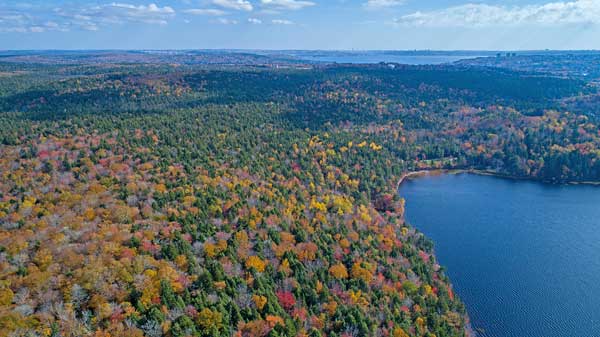 3. Looking east to Jack Lake and, in the distance, Bedford Basin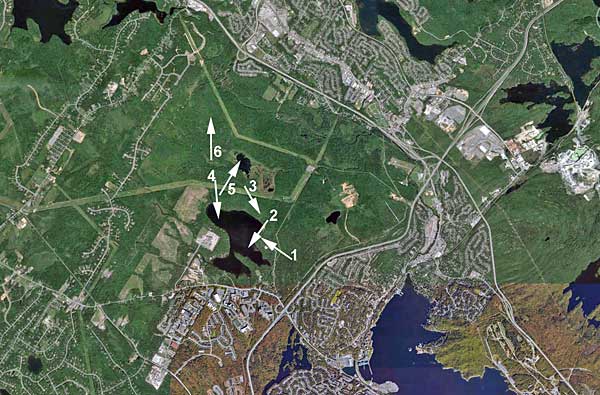 Google Map, showing approximate orientation of drone views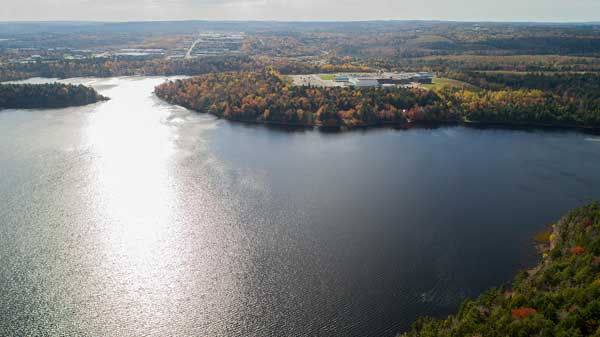 4. Looking south-southwest of Sandy Lake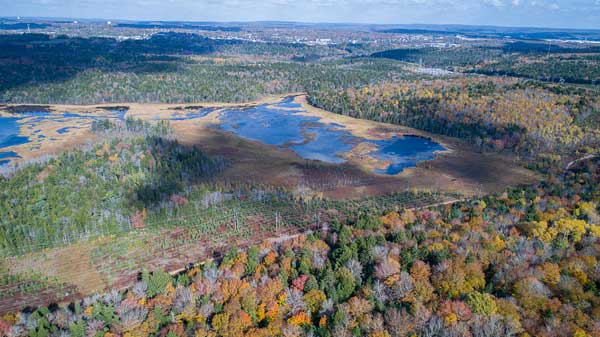 5. Marsh Lake to Sackville River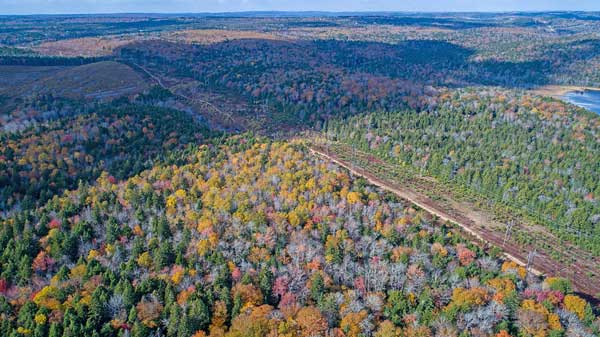 6. View to northwest of Sandy Lake