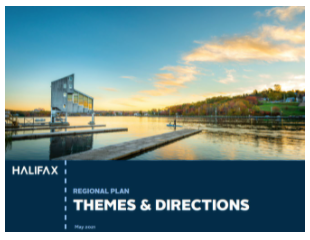 From the Report:
This document, the Themes and Directions Report, is the first deliverable of the Regional Plan Review. The purpose of this document is to explain the scope of the Regional Plan Review to the public, stakeholders and Regional Council, and to seek feedback. This document shares ideas about key planning issues and provides details of the work that will be completed during the review. The feedback we receive will help provide focus and direction for future work during the Review.
There will be opportunities for feedback, TBA.
View document as PDF (117 pages)
View by section under Regional Plan Review
In the plan, about Sandy Lake & Environs
p17: The Regional Plan identifies several areas for future growth that are directly connected to important natural areas. In particular, since the Regional Plan Review began in 2020, a significant amount of public correspondence has been received regarding the ecological, cultural and recreational importance of the Sandy Lake Regional Park and Blue Mountain-Birch Cove Lakes Wilderness areas. When places are identified for potential new development, careful consideration must be given to designing these new neighbourhoods in a way that protects the health of the valuable natural features of these areas. The planning process can define the edge between development and the natural area and incorporate natural open spaces into the development itself. The relationship between these areas must be reviewed carefully to determine an appropriate approach and should align with the objectives and actions in the Halifax Green Network Plan related to preserving natural corridors and connections….
THE REGIONAL PLAN REVIEW WILL: 1.7 Recommend a process for the development of the Sandy Lake, Highway 102 West Corridor Lands and Morris Lake future serviced communities by assessing the relationship to:
• Achieving household growth targets, including population and housing forecasts and their implications in available supply of developable land, housing supply and demand, and the provision of affordable housing;
• Incorporating the policies and actions of HRM's priorities plans (including the Halifax Green Network Plan, Integrated Mobility Plan, HalifACT and Sharing Our Stories); and
• Planning for existing and future parkland and wilderness areas.
p82: Sandy Lake Regional Park: The Municipality has an active program to include additional lands to support the further development of Sandy Lake Regional Park.
p83: THE REGIONAL PLAN REVIEW WILL:
7.10Apply the Open Space and Natural Resources Designation and Regional Park Zone to the publicly-owned lands for the Sandy Lake Regional Park, Blue Mountain Birch Cove Lakes Area, Shaw Wilderness Park and McIntosh Run Regional Park, maintain the Western Common Zone for the Western Common Wilderness Common, and adopt policy to guide future park development and management of these areas as "wilderness parks". Ensure that parks and open spaces owned and/ or managed by community organizations and other levels of government are recognized within this framework.
7.11 Continue to work with other levels of government and conservation groups to increase access to open spaces.