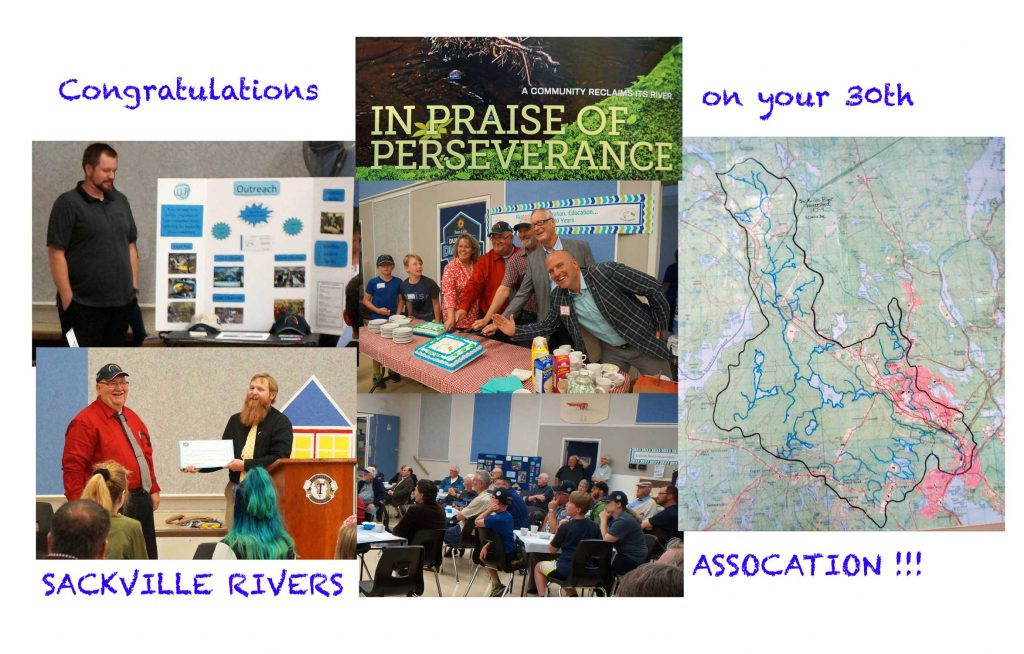 Click on photo for larger version
It was a wonderful celebration. A few audio files convey some of the sense of it:
Listen to Walter Regan's comments on SRA's 30th (audio)
Walter highlights the contributions of so many.

Hear Damon on ongoing and future activities

Sing along with Our River our Home (& hear closing words)
The Atlantic Salmon Journal summer 2018 issue features an article In Praise of Perseverance, A community reclaims its river which describes highlights of SRA's accomplishments over the last 30 years.
Thanks being 30 years ahead of your time, Sackville Rivers Association!