OLDER POSTS
HRM Regional Council meets on Dec. 3rd to consider RP+5 - Draft 3
Nov. 29, 2013: HRM Regional Council meets on
Tuesday Dec. 3rd at 1 pm at City Hall
to receive and consider recommendations related to RP+5 - Draft 3. The Our HRM Alliance (of which WRWEO is a member) feels very strongly that although the concept of greenbelting is introduced in RP+5, the greenbelting solution has not been adequately addressed in Draft 3 or in the Staff Recommendations.
Please attend the Regional Council meeting on Dec 3rd or parts of it, as at all possible, to show the public cares about this process.
Read more
Update (Dec 4, 2013)
from Sylvia Dove of Our HRM Alliance: Council made it about halfway through the RP+5 discussion yesterday and will meet again next Tuesday, Dec. 10 at 1pm. Check out today's news articles regarding the Regional Plan review:
On Ideas: The Witness Trees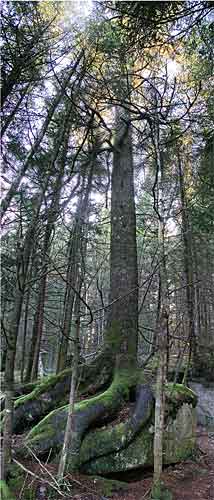 Nov. 25, 2013: Henry Wadsworth Longfellow's epic poem
Evangeline
begins with the words "This is the forest primeval". Longfellow was talking about the rich Acadian forest, and was taking a little poetic license. In fact, settlers and boat-builders had already pillaged those forests. They were later altered again and again as the pulp and paper industry flourished. Some wonder whether those forests of 500 years ago can be regrown. Are our forests fiber mines or recreational playgrounds? Are they an economic engine or necessary for our environmental health? And are they essential, as some neuroscientific research is suggesting, to our mental wellbeing?
IDEAS
contributor
Dick Miller
re-imagines the forest of the future on Monday, November 25.
View schedule
November 28th: updates on the Otter Lake Landfill issue
Nov. 19, 2013: The Halifax Waste/Resource Society has organized a public meeting at Exhibition Park on November 28
th
at 7:00 PM to provide updates on the Otter Lake Landfill issue. Speakers will include representatives from the Community Monitoring Committee as well as HRM Councillors Steve Adams and Reg Rankin. For more information, please see
www.lolaalliance.ca
and
www.somethingsmells.ca
.
Majority opposed to changes at Otter Lake
Nov. 5, 2013: "About 65 per cent of residents in Halifax Regional Municipality are opposed to the possibility of closing the front-end processing and waste stabilization facilities at the Otter Lake landfill, according to a poll commissioned by a community group against any change."
Read more

The Zero Waste Solution
Oct 24, 2013: David Wimberly,who played a key role in getting HRM to choose organic processing over incineration 20 years ago, says the Otter Lake facility is held up as a state of the art model to emulate in a recent book: The Zero Waste Solution.
Read more
Important to attend final public consultatiions on Otter Lake
Oct 21, 2013: "All of you who do care but have been watching in the background NEED to step up to the plate and take part to show Staff and Council that it is not just a hand full of citizens that care [about future of Otter Lake Facility]". Final consultations on October 23 and 24.
Read more

Urban Reserve Lands are "strategically located greenspaces"
Oct 21, 2013: In a letter to the Mayor and Councilors, WRWEO argues that the Urban Reserve lands are strategically located greenspaces akin to Point Pleasant Park and The Commons and urges that that they be included in a formally constituted greenbelt for HRM.
View letter
Monday Oct 28, 2013: Jamie Simpson on Old Growth Forests
Jamie Simpson, author of Restoring the Acadian Forest, will talk to the Nova Scotia Wild Flora Society about priceless remnants of old growth forests in the Maritimes. All welcome, 7:30 pm at NS Museum of Natural History.
View Poster
.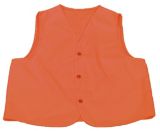 Hunting Season!
Oct. 12, 2103: 'Good to wear orange this time of year, at least Mon to Sat. See
2013/14 Hunting & Trapping Seasons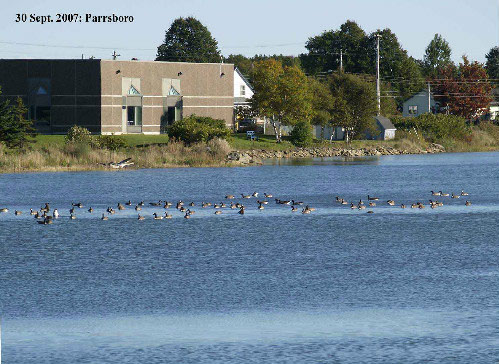 Oct 18&19, 2013 in Parrsboro: Rising Sea Level Conference 2013
Oct 2, 2013: The Fundy Geological Museum, Ottawa House by the Sea Museum, FORCE Centre and the Town of Parrsboro are hosting a second Rising Sea Level Conference in Parrsboro, NS, on Friday, October 18th and Saturday, October 19th, 2013. (The first was in 2012.) The 2-day conference includes talks and field trips addressing the effects of sea level rise and increased storm activity and how we can mitigate them. See
Parrsboro Museum
for details.
Environmental Report Card for NS political parties
Oct 2, 2013: The
Nova Scotia Environmental Network
released their
Environmental Report Card
today, citing 27 questions addressed to Nova Scotia Greens, Liberals, NDP, Conservatives, the answers they received and their comments and grades on the same.

Solid Waste Strategy Review Town Hall Meetings
Sep. 13, 2013: There are important town hall meetings coming up at which it will be possible to speak out regarding what should happen at the Otter Lake landfill. Specifically for residents of Beechville, Lakeside, Timberlea and Prospect Road: Wednesday September 18 and Thursday September 19 from 7 pm to 9 pm at Exhibition Park in the Goodwood Room. Oct 2 for Halifax and vicinity See
Schedule
for details.
Update
(Sep. 19): Approx 400 attended Wed. & expressed strong opposition to proposed changes to the landfill. View
Article
.
Update
(Oct 2):
Sep 20th Letter to Mayor from WRWEO Board
Update
(Oct 4):
Oct 4th Letter to Mayor from John Cascadden
Heavy Rains & River Siltation
Sep. 13, 2013: River siltation in the
Sackville River
and
Nine Mile River
following recent heavy rain events illustrate the need for better control of runoff as well as water quality monitoring at construction sites, as cited in WRWEO's
RP+5 submission
(see pages 5-7).

21 Volunteers on Sunday
Sep. 9, 2013: Twenty-one volunteers participated in stone tread work on The Bluff Trail on Sunday, Sept 8th. A great turn out. Thanks WRWEO Trail Committee & Volunteers! See
Photos
.
More on stormwater
Sept. 5, 2013: The EPA (US Environmental Protection Agency) provides a stormwater calculator to estimate the impact of rain harvesting, gardens, street planters and other features on your stormwater footprint. Read about it in this
article by Susan Laszewski in Looseleaf
.
Protecting our Lakes & Streams
Aug. 23, 2013: The closing of several beaches this summer due to high bacterial counts serves to remind us of the impact our settled environment has on the quality of our surface waters. Homeowners can do a lot to help.
Read more
Developer donates land in Upper Tantallon
Aug 8, 2103: The W.M. Fares Group gave the province nine hectares adjacent the Five Bridge Lake Wilderness area which will provide a trail from Tantallon to the FBLWA. The company worked with the St. Margarets Bay Stewardship Association to provide the wildlife area.
Read more
Aug 1, 2013: A Victory for Nature in Nova Scotia

Aug. 1, 2013: The government released its Parks and Protected Areas Plan today, "a home run by any measure" according to Raymond Plourde. Over 13% protection now and almost another 1% in "conditional lands" to come in the next few years.
Read more
Tues, Aug 13: About the Five Bridge Lakes Wilderness Area
July 31, 2013: The
Five Bridges Wilderness Heritage Trust
(FBWHT) invites you to attend a Public Meeting about the
Five Bridge Lakes Wilderness Area
(FBLWA) at 7 p.m. on Tuesday, August 13,2013 at the Hubley Center, Lewis Lake. Peter Bush, Planner with Nova Scotia Environment (NSE) will be the Guest Speaker. Information will be shared about upgrades to the Joshua Slocum Trail and work to be done on the Old St. Margaret`s Bay Road as well as access points, useage of the Wilderness Area, stewardship opportunities for community groups. There will be opportunity to raise questions and receive answers about activities in the Wilderness Area and to hear your ideas.
A Solo Hike on The Bluff Trail
July 29, 2013: In a letter to WRWEO, Ben Feltmate describes a solo overnight hike on The Bluff Trail in June of this year. It has lots of good pointers for solo hikers, and said some very nice things about The Bluff Trail and his experience. See
Letter

Monday July 29: Make RP+5 Bolder, Stronger, Smarter
July 27, 2013: From the Halifax
Planning and Design Centre
website:
In November the Regional Plan+5 will go to Public Hearing. Council will be asked to adopt a plan that will guide the Region in terms of development, environment, open space, transportation and many other areas for the next 20 years. A Plan that should anticipate and respond to the challenges in the coming years. Groups across HRM are coming together to identify the community's key areas of improvement for the Plan before it goes to public hearing. Please join us at the first session.
Where: Keshan Goodman Library, 330 Lacewood Drive
When: Monday July 29, 600PM-830PM
Who: Everyone is welcome, public, residents, stakeholders

Some issues with the current state of the plan were highlighted in
letter by Frank Palermo
Thursday Aug 1: Release of NS Parks and Protected Areas Plan
The event will take place at the Museum of Natural History, 1747 Summer Street, Halifax at 9:30 a.m. This follows reviews and revison of the
Draft Plan
Loons on Cranberry Lake - how much longer?

July 22, 2013: After reading a front page story in the Chronicle Herald this a.m. ("Chilling statistics on loon populations"), I was happy to see two Common Loons on Cranberry Lake later in the morning.
Read more
Rewilding our Hearts
July 6, 2013: Presentation by renowned expert on coyote and canid behaviour, Dr. Marc Bekoff at Dalhousie University on Friday evening July 12th. He will talk about the emotional and moral lives of animals (non-human) and how it matters to them and us how we treat them.
Read more
Over Three Quarters of HRM Residents Support Growth Targets
July 4, 2013: The Our HRM Alliance released the results of a poll conducted by Corporate Research Associates that shows that there is strong support for the municipal government to get back on track to meet its growth targets for urban, suburban and rural HRM.
Read more
Written Comments on RP+5 now accepted until July 19, 2013
July 4, 2013: The deadline was extended from the previous deadline of June 28th. See
HRM
. WRWEO's submission (June 18th) is available
here
; it emphasized the need for greenbelting, wildlife corridors and offered specific suggestions related to wetlands and protection of surface waters.
Open House Sessions for Public Consultation on Proposed Changes to the Regional Plan June 10-17
June 4, 2013: Attend an open house to learn more about the proposed changes, discuss with HRM staff and provide feedback. There will be a session on Wednesday June 12, 2013 at Canada Games Centre, 26 Thomas Raddall Drive, Halifax, others in North Preston (June 10), Fall River (June 13) & Dartmouth on June 17th, hours 4:30-9 p.m. Written comments are being accepted up to June 28, 2013. View
Open House Details
&
Draft 2 of Revised Plan
.
Reject HRM staff's proposal for changes to Otter Lake landfill operations
May 27, 2013: "Contractual promises were made in 1996 to the residents of Timberlea-Prospect to not allow raw organics into the facility without processing. We cannot allow current HRM Council to break faith..." Make your voice heard:
Please Sign Petition
Saturday June 1: International Trails Day
May 26, 2013: Please join us after 10 am on Saturday, June 1 at
The Bluff Trail
to chat with WRWEO about whatever you please and to enjoy The Bluff Trail. Also we will registering new members or renewing membership which helps support The Bluff Trail and other activities. It's only $10, but numbers are important. Hope to see you!.
May Fair in the Park on Sunday, May 26
May 22, 2013:
Five Bridges Wilderness Heritage Trust
invites you to its annual May Fair in the Park on Sunday, May 26. Join the Trust for children's games, face painting, BBQ and a scavenger hunt lead by the Indian Point Young Naturalists. Children will have a chance to win prizes and tour fire trucks, while the grownups learn about the many community organizations working to enhance our community.
Where:
Jerry Lawrence Park, Lewis Lake
When:
May 26, 2013 from 12-3p.m. In the event of inclement weather, the May Fair will be held at the Hubley Centre, 4408 St. Margaret's Bay Rd., Lewis Lake.

Thursday May 9, 2013: Otter Lake Landfill Community Information Meeting
The provincial government's intercession (Apr. 24th post, below) apparently notwithstanding, HRM is going ahead with its public consultation on the widely opposed, proposed changes to the Otter Lake Landfill. 7 p.m., Exhibition Park (200 prospect Road, Halifax). See
Flyer
and
Otter Lake Community Monitoring Committee website
.
Wed. May 8, 2013: Plants of the The Bluff Trail

May 6, 2013: The
Five Bridges Wilderness Heritage Trust
has revised it's hiker-friendly pamphlet on Plants of The Bluff Trail, now with colour photos. The Trust invites trail enthusiasts to the re-release of this publication at the Tantallon Public Library at 7 pm, Wed. May 8th.
View Poster
WRWEO Board Reaches Gender Equity!
May 1, 2013: In 2012, there were 3 females & 8 males on our Board, this year there are 7 females & 6 males. Mark Reed & Daniel Allaire left the board as they were moving away - we thank both for their contributions, especially on trails. We welcome four new members, all women! As well, Nanci Lee, who led the Appreciative Inquiry at our AGM, is a new Co-chair (with Richmond Campbell). See
Board of Directors
May 4, 2013: Cobequid Eco-trails Society Trail Build
April 29, 2013: Participants in our well attended trail build workshop on The Bluff Trail last fall (and others!) are invited to participate in a trail build on The Cobequid Trail. "It's a great experience and you can see how a wilderness trail takes shape. Be prepared to get dirty and have a fun time."
Details
Friends of Redtail Society Presents: Bob Bancroft
April 25, 2013: A YouTube Video of Bob talking about the Future of Forests and Forestry in N.S. This was the first of a series of presentations in the
Friends of Redtail Society
's Talking Forests series.
See
www.youtube.com/FriendsofRedtail
Otter Lake Changes Nixed by Province

April 24, 2013: A
proposal
to remove key environmental protection provisions and increase the height of the Otter Lake Landfill has now been
nixed by the province
. These changes would have affected the viewplane from The Bluff Trail as well as water quality and rodent activity in the area and were opposed by WRWEO.
Many thanks to HRM Councilor Reg Rankin & MLA Bill Estabrooks for advancing citizens' concerns.
Monday Apr 22nd: Donna Crossland on Wind and fire in gloomy forests
Apriil 15, 2013: Donna will provide a brief examination of 18-19th century forests, and describe how assemblages of floral species were influenced by natural processes and human-altered disturbances, as early settlers toiled in dim shadows cast from tall trees. Meeting of the NS Wild Flora Society, all welcome.
Details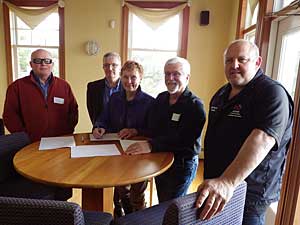 Charter for FBLWA Community Stewardship Council signed
March 18, 2013: On March 16th, the five founding members which include WRWEO signed the Charter for this coalition, discusssed how it will operate and some of the things we hope to see happen.
Read more
.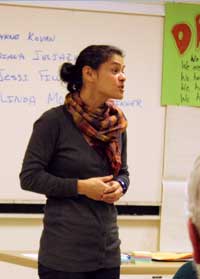 Pics & Dreams from the AGM
Mar 17, 2013. At our AGM last Wed. we welcomed four new members to the board and had a stimulating discussion about our future. See
AGM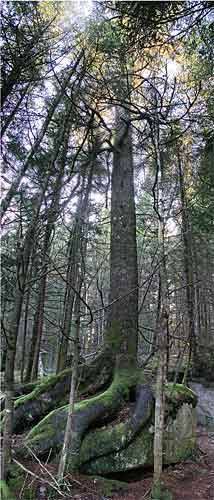 The Bluff Trail & Woodens River Watershed: What's Our Future?
Join Us on Wed March 13th
Mar 12, 2013: Nanci Lee, an avid wilderness hiker and runner experienced in community and organization consultations, will facilitate an open discussion of WRWEO's future roles at its AGM on March 13th. Youth on the Trail, Arts on The Trail, New Trails, Trail & habitat management, Lake and River Water Quality, Fish... lots to talk about. Bring your Ideas and Dreams & Friends!
Read more
Where we have been 1995-2013
Mar 12, 2013: To help us think about where we want to go at our AGM, we have compiled a list of accomplishments by WRWEO to date (1995-2013).
See
List

Western Crown Land Planning Process underway
March 12, 2013: Beginning on March 18, 2013 the Department of Natural Resources will consult the public on how the Crown lands in the Western region should be used in the future. It's a compressed process. Lunenburg and Halifax consultations are on April 4 and 8th respectively.
Read more
Province slow to act on Natural Resource Strategy

March 1, 2013: CBC Interview with Matt Miller of EAC. The strategy set timelines but there has been a lack of progress on significant issues. He explains the difficulties with the government's definition of clearcutting.
Go to
CBC interview
Province releases Our Parks and Protected Areas: A Proposed Plan for Nova Scotia.
Feb 28, 2013: "This plan advances Nova Scotia's efforts to protect and conserve the natural landscape, potentially adding 221 properties and more than 245 000 hectares (ha) - a combined landmass equal to nearly one-quarter the size of Cape Breton Island. And it proposes to protect more than 13 per cent of our province's outstanding lands. This plan will be the basis of our final consultation with Nova Scotians in 2013. Before any lands are finalized, we want to hear from you. "
Read more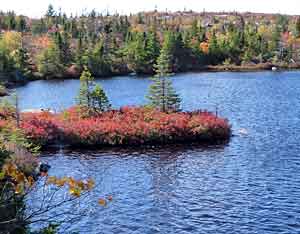 FBLWA Stewardship Coalition formed
Feb 19, 2013: On February 5, 2013, representatives of the five groups that played a leading role in the protection of the Five Bridge Lakes Wilderness Area (FBLWA) via the Chebucto Wilderness Committee agreed to form a Community Stewardship Coalition...
Read more
Best Trail Build Ever!
Dec. 11. 2012: Twenty one volunteers partcipated in the trail-build on Dec. 9th, the best trail build ever for The Bluff Trail. A lot of work was accomplished, including 30 meters of stone tread, worth $100 a meter or $3000. Thanks to all for their work and support!! Thanks also to Garnet McLaughlin and his foreman Jeff of Cobequid Trail Consulting for leading us in the work.
See Photos by Paul Berry
Also short videos by Jim Foster:
Video 1
|
Video 2
Nova Scotia aquires Bowater Lands
Dec. 11, 2012: It was hardly a secret at this point that the province was likely to buy the Bowater lands (555,000 acres in total), and a deal was announced today. Amongst many beneficiaries, it's good news for wildlife in the Five Bridge Lakes Wilderness Area as the adjacent, much larger St. Margaret's Bay District Bowater Lands will be under provincial control. The province has asked groups to submit proposals to operate Crown forestlands in their communities as "commmunity forests" a move described as a huge opportunity for Nova Scotians to pull together and find creative solutions for our economy and our environment".
Read more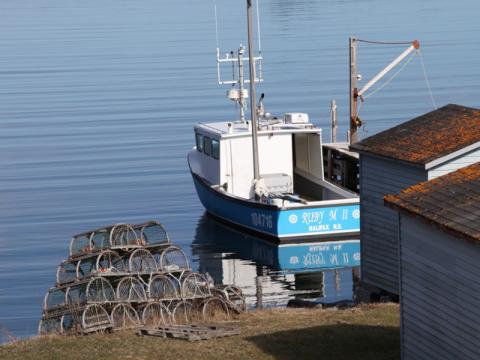 Support APES, Friday Dec 7
Dec. 6, 2012: The
Association for the Preservation of the Eastern Shore
calls on citizens of the Eastern Shore & supporters to march on the legislature. Meet December 7, 2012, 1P.M. @ Grande Parade, Halifax. APES will be depositing its responses to the Environmental Assessments posted as part of Snow Island Salmon's application for open pen salmon feedlots in Shoal Bay and Spry Harbour with the Minister of the Environment.
Read more
Sunday Dec 2nd: Trail-Building Workshop, now postponed to Dec 9
Nov. 29, 2012, Update Dec. 1, 2012: Garnet McLaughlin, a recognized expert in stone treadwork construction, will again lead us in working on drainage areas on the trail. Come learn about stone tread trail construction and contribute to sustainability of The Bluff Trail.
Read more
Sunday Nov. 25th: Young Naturalists
on The Bluff Trail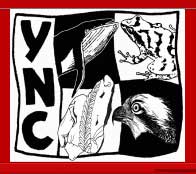 Nov. 7, 2012: WRWEO Board member Nanci Lee will lead a hike for the Halifax Young Naturalists Club on Sunday Nov. 25th. Programming for this club is geared for 7-12 year olds.
Read more
. Welcome Young Naturalists!
UPDATE (Nov 29th):
Photos & Report
Tues. Nov. 13th: Public Consultation for McIntosh Run Trail
Nov. 6, 2012: The upper part of the MacIntosh Run begins at the outflow from Long Lake and goes through residential neighbourhoods. The lower part goes through the backlands and flows into the sea at Herring Cove.
The McIntosh Run Watershed Association has built an active transportation trail alongside the upper part of the run. They envisage extending the trail the entire length of the run, including a wilderness trail which would be "a rugged trail across the backlands to Herring Cove; the trail will be varied, in some places climbing along bedrock ridges, and in other places hugging the river's edge." Show support by attending this public consultation session, Captain William Spry Community Centre, 6:30 -0 8:30 pm. See
McIntosh Run Watershed Association

Nov 4th Hike "A Great Success"
Nov. 6, 2012: Upwards of 65 people participated in the hike with Michael Haynes. Barbara K forwarded some
photos
. We would welcome more photos as well as comments about the hike and trail. Please send to wrweoATyahoo.ca.
Work on Boardwalk Nov 2 for about a week

Nov. 2, 2012: Replacement of the large boardwalk near the entrance to The Bluff Trail has begun, working from the far end of the old boardwalk toward the trail head. Please use caution around the construction site, as there can be exposed nails and other hazards, and please follow the directions of the workers. They are trying to keep the trail open even as they replace the rotting boardwalk. Work should be complete in about a week. The company doing the work is Cobequid Trails Consulting led by Garnet McLaughlin.
Growing pressure to protect Purcell's Backlands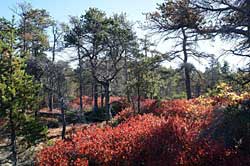 Oct. 30, 2012: CBCL Limited consultants asked for feedback on proposals to extend water & sewage along Purcell's Cove Road. At a packed meeting, participants expressed loudly & clearly "not needed, not wanted" and called on HRM to conserve the Purcell's Cove Backlands for wildlife and wilderness recreation.
More
Mon. Nov. 5th: David R. Boyd on Right to a Healthy Environment
Oct. 27, 2012: "David R. Boyd, one of Canada's leading environmental lawyers, describes how recognizing the constitutional right to a healthy environment could have a transformative impact, empowering citizens, holding governments and industry accountable, and improving Canada's green record." He will be talking at the Dal Law School at 7 pm.
View poster

Deer Hunting season: Fri Oct 26 -
Dec 1, 2012
Oct. 25, 2012: Hikers should be aware that hunting is allowed on The Bluff Trail and are advised to wear blaze orange vests & caps during the deer-hunting season. Sundays are no-hunting days.
Late bloomer on The Bluff
Oct. 24, 2012: Our native witch-hazel can be found on The Bluff and is in bloom this time of year - see
2009 pics
. It has close relatives in eastern Asia -
read more
Sunday November 4th, 2012: The Bluff Trail Hike Accompanied by Michael Haynes

Nov. 17, 2012: There will be an opportunity to do the first loop or the first two loops of The Bluff Trail. Michael Haynes is author of Hiking Trails of Nova Scotia which saw its 8th edition in 2002. More recently he has published Trails of Halifax Municipality (2010), Hiking Trails of Cape Breton (July 2012) and Hiking Trails of Mainland Nova Scotia is to be launched Oct. 22nd, 2012.
Read more
Friday Oct 19th: Farmed Salmon vs. Wild
Nov. 17, 2012: Ransom A. Myers Lecture in Science & Society: "Farmed Salmon vs. Wild", by Alexandra Morton, Founder & Director of the Rainforest Research Society, Simoom Sound, BC. Potter Auditorium, Rowe Building, 6100 University Avenue, 7:00 pm. "Coastline will be an aquaculture dump site, marine biologist warns" -
Chronicle Herald
Even Older Posts!