It was very much a participatory AGM. After the formal business, newly elected Co-Chair Nanci Lee led an Appreciative Inquiry about WRWEO's future. We addressed the first two stages of the inquiry - Discovery and Dream - at the meeting, giving us lots to Design & Do subsequently. Special thanks to Keya Gemeda for video recording the meeting and for several of the photos on this page.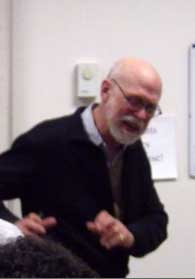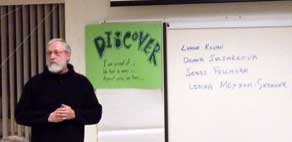 Left: Co-chair Richmond Campbell opens the meeting.

Above:Jim Carwardine welcomes four new board members who volunteered from the floor, all women!

Right: Nanci Lee leads Appreciative Inquiry discussion of WRWEO's future.