Young Naturalists
on The Bluff Trail
November 25, 2012



From Karen's McKendry's Report:

Thanks to the families who came out, all bundled up, to our hike on the Bluff Trail on Sunday. We saw so much neat stuff, I don't know where to begin...

Firstly, if you would like to know more about the Bluff Trail, there's a website all about it: http://www.wrweo.ca/BluffTrail/. The trail is free, and is open year-round. There's always lots of stuff to see there, given its variety of habitats. This month was a good one to see lichens and conifers, since much of the deciduous vegetation has died back.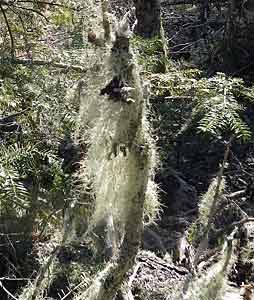 Old Man's Beard Lichen

Nanci, our hike leader, shared some facts (and a brochure!) with us about lichens. Lichens are these incredible organisms that are a symbiosis between a fungi and lichen. One of the very best places in the world to see and learn about lichens is right here in Nova Scotia! Want to learn more about lichens? Here are just a couple of good websites:
We saw lots of Old Man's Beard on our hike.

Lichens are also interesting because they can be used as "bioindicators" - they can tell us which areas are more polluted and which areas have clearner air, based on which lichen species live there. Here is a really great video about a lichen survey naturalists just like YOU are doing in London to understand air quality in the area:
Lichens and air pollution

Also, some of us saw some bright orange slime molds on decaying logs. Slime molds are crazy! Scientists don't even know how to classify them... are they animals? Or protists? Or what? Here's some info about these organisms, who can live on their own, or get together for a group project (like moving around and eating oat flakes):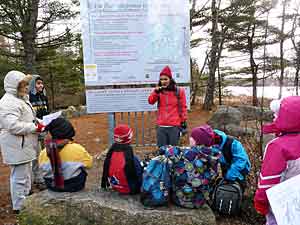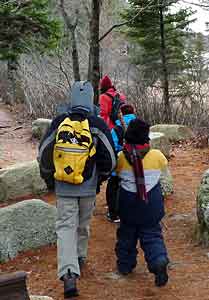 From the Announcement for the hike:

Sunday November 25th: Hike into The Five Bridge Lakes Wilderness Area (FBLWA), with Nanci Lee, Woodens River Watershed Environmental Organization

Nanci will lead us on a hike into the FBLWA via The Bluff Wilderness Hiking Trail. Last October, the area was designated a Wilderness Protected Area after years of education and advocacy. We will hike approximately 2 km each way at the beginning of the trail, taking us through a variety of landscapes including wetland, lake frontage, coniferous forest, mixed forest, oak forest and barrens. Wear good footgear, and bring water & a snack.

Nanci Lee is a consultant, educator and poet. She works in international development with womens' savings groups and credit unions in Africa and Asia but only part-time. Part of her time is reserved for poetry and outdoor adventure. She's an avid camper, trail runner, hiker and paddler. Currently, she is on the Board of the Woodens River Watershed Environmental Organization, the community-based association that stewards the Bluff Wilderness Trail.