Troop Island Habitats
August 3, 2009
Click on images for larger versions
Notes and photos following a brief visit by Petra M., Jennifer M., Scott P. and David P. for St. Margaret's Bay Stewardship Association.

This is a wonderful island, largely undisturbed except by a few seasonal hunters, walkers, and someone camping out at the north end. Parts have been cleared in the past by or for cattle, likely a house or two (suggested by apple trees). There was a lot of deer scat, likely mink scat, other unidentified scat; two deer were observed, also deer trails through and resting areas in fern-covered woodland; heron rookery, osprey nests; two pileated woodpeckers, various woodland birds, garter snake, salamanders (redback, likely).

The island supports mixed and conifer forest with many old trees to 20 - 24" or more breast height diameter; white spruce, balsam fir, yellow birch, paper birch, sugar maple, beech, oak; large alders by the shore; some gaps created by blowdown or left from older habitation/cattle fields; more open woodland areas with dense fern cover; abundant snags and fallen dead wood in various stages of decomposition and moss cover; larger snags with cavities including those of pileated woodpecker. There is a small salt marsh and a large pond/marsh area with interesting sedges, rocky intertidal.

So… Troop Island offers largely undisturbed, diverse habitats with features of old growth Atlantic coastal forest, glorious natural landscapes, wildlife habitat, all well worth conserving!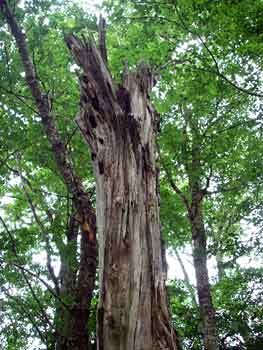 Photos by David P.




Oct. 5, 2012: GREAT NEWS


Troop Island Will be Protected Forever!

NS Nature Trust Announcement

More photos by Jennifer M:
Set 1 | Set 2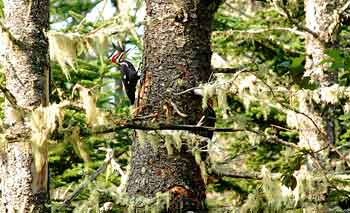 Photo by Jennifer M.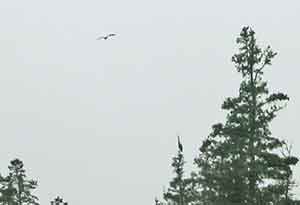 Photo by Petra M.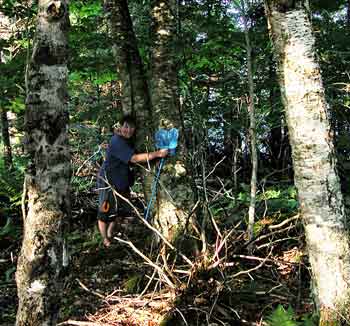 Photo by Petra M.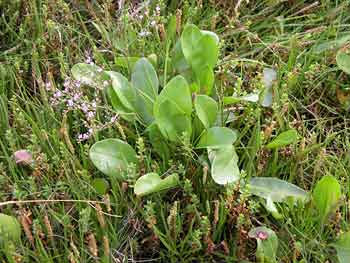 Photo by Petra M.