On April 1, 2012, ten hikers assembled for the second Poetry In the Bluff, an event introduced and led by Nanci Lee in the spring of 2011.

Our Poet leader for the day was Andy Wainwright. As in 2011, we would walk the first half of the Pot Lake Loop in silence, then pause to recite verses we had thought about along the way, and finally return in conversation.

Andy asked us to think about a Haiku, explaining for the blissfully ignorant (me) what that entailed. It was a glorious day, about 8 degrees above, and bright sun. I wasn't long on the trail before "Sunlight dances on The Bluff" came to mind as my first line.

-David P.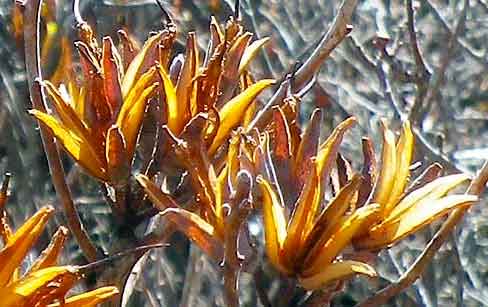 Click on photos for larger versions