Fall Vistas on the Hay Marsh (4th) Loop of
The Bluff Wilderness Hiking Trail

Click on photos for larger versions
September 27th, 2009
Photos may be copied and used under the conditions of a
Creative Commons License
.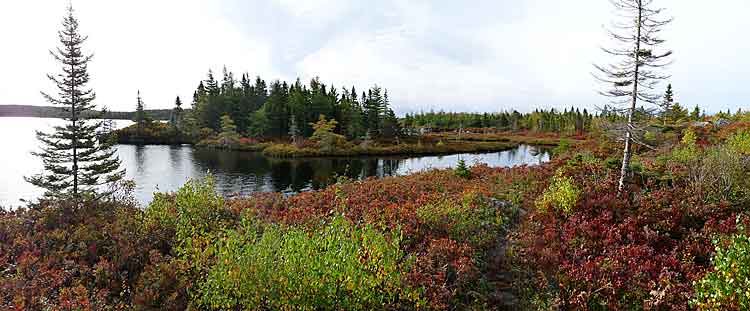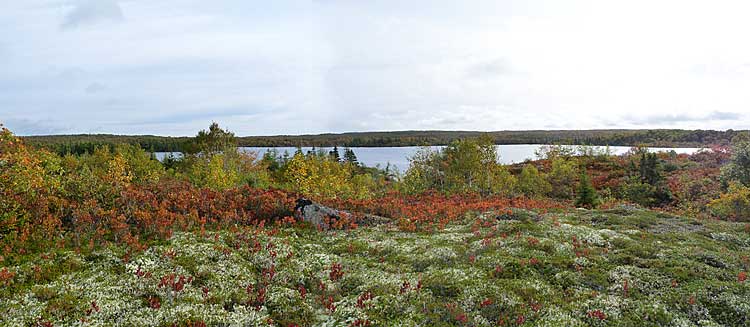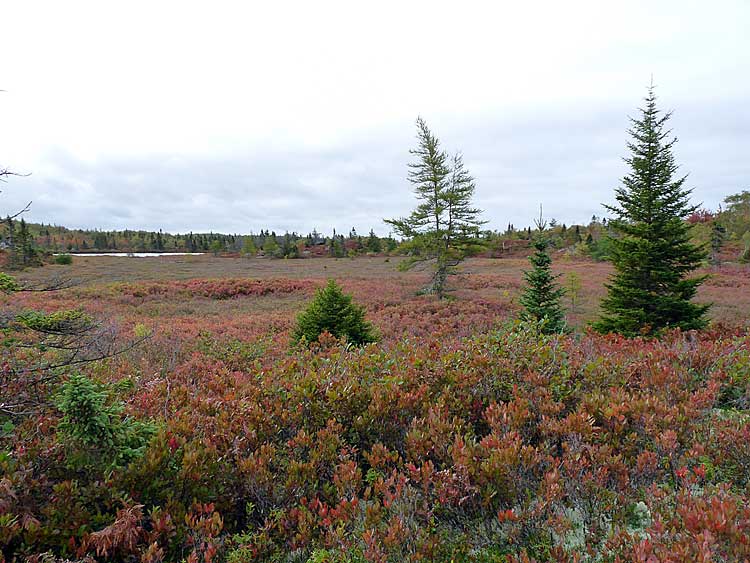 ---
About the vistas

I was fortunate enough to capture these vistas on Sunday Sep. 27, '09 while walking the 4th loop (The "Hay Marsh Loop") of The Bluff Wilderness Hiking Trail with Richmond Campbell. Rich, who has probably hiked this area more often than anyone, said it was the most beautiful he had ever seen it. The leaves of Rhodora, abundant in this area, had turned a lovely pastel lavender; that color is transient, and occurs only in some years & locations. Amongst the trees, only the red maple had turned, its brilliant red leaves standing out against the greenery of other trees. Much of the huckleberry had turned its characteristic mid-to-late fall fire engine red earlier than usual. The leaves of cinnamon fern were golden, a transient presentation before they turn dark brown. It was all helped by a bright but not sunny day.

The four vistas above were photographed while walking south along the west side of Upper Five Bridges Lake, looking towards the lake. The locations of the photographer are shown on the Google map below.
- David Patriquin





Rhodora with its pastel lavender leaves, and a flash of huckleberry red






Red maple






Cinnamon fern
November 29, 2009
Click on photos for larger versions
The 1
st
and 4
th
sites above were photographed again on Nov. 29, 2009.
All seasons have their beauty!

wrweo.ca