Blue Mountain/Birch Cove Lakes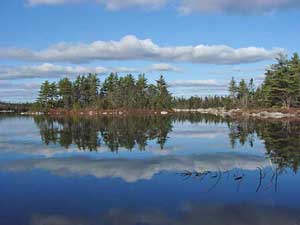 Suzie Lake: Classic Canadian wilderness 30 minutes walk from the Bayer's Lake box stores.

Currently (mid-July '08), a public consultation process is going on prior to confiming the designation of the Blue Mountain - Birch Cove Lakes Wilderness Area under the Wilderness Protection Act.

Public input is being received up to August 22, 2008. Go to the Nova Scotia Dept. Environment consultation page to see some relevant documents and to obtain a form for submitting comments.

Recent History

In HRM we are very fortunate to have access to quasi-wilderness areas within minutes of the downtown area. One of those is the Blue Mountain-Birch Cove Lakes Wilderness Area.

For several years, the Nova Scotia Public Lands Coalition led a campaign for protection of this area. Natural features of the Blue Mountain-Birch Cove Lakes Wilderness Area cited by the Nova Scotia Public Lands Coaliton include:
Headwaters for the Nine Mile River and Kearney Lake - Paper Mill Lake watersheds
Important habitat and wilderness corridor for Nova Scotia's endangered mainland moose population
Old-growth forest stands, with hemlock, red spruce, white pine, and yellow birch
Diverse aquatic systems with frontage on twenty-two distinct lakes
Outstanding low-impact outdoor recreational opportunities
Blue Mountain summit with 360° panoramic view of Metropolitan Halifax
Interesting geologic features, including large perched boulders (ice age deposits) and deep granite fissures
Provincially significant wetlands, with examples of bogs, fens, swamps, marshes, and shallow water areas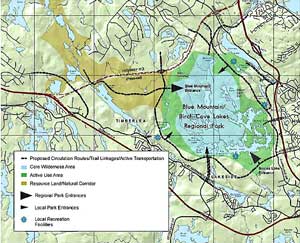 Map 1. The proposed HRM park (2006). Details.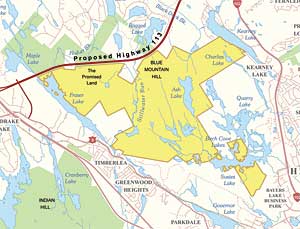 Map 2. The candidate wilderness area (2007). See Map (PDF doc at http://www.gov.ns.ca/nse/protectedareas/docs/
wa_BlueMountainBirchCove.Map.pdf)

In 2006, Halifax Regional Municipality's new Regional Plan was released. It proposed 6 new Regional Parks, the largest amongst them a 1750 hectare Blue Mountain-Birch Cove Lakes Park. The Focus Report for the HRM plan envisaged a large Core Wilderness area, a peripheral Active Use area, and an adjacent Resource Land/Natural Corridor (Map 1 at left). The Resource Land/Natural Corridor land (brown coloured in Map 1) was not seen as formally in the Park but nevertheless as important for its ecological integrity and for movement of wildlife between the Chebucto Peninsula and the greater mainland.

In October, 2007, the N.S. government designated crown land occupying 1350 hectares in the central and western part of the proposed park to be a "candidate wilderness area" (Map 2 at left); it included "The Promised Land" - Resource/Corridor land east of the proposed Highway 113 that had not been envisaged as formally part of the Park in HRM's initial plan (Map 1).

If accepted, the wilderness area will have a high level of protection under Nova Scotia's Wilderness Areas Protection Act.

While it seems very likely that the crown land will be protected, there are continuing pressures on immediately adjacent land. Developers have acquired much of the proposed park land to the east and southeast of the crown land. Until those lands are actually purchased or otherwise protected (e.g., through easements), as envisaged in the Regional Plan, development pressures will continue to threaten the ecological integrity of the area at large.

Plans to build or for leaving options open to build Highway 113, an approximately 10 km stretch on the west side of the park that would connect Highways 102 and 103, also remain on the table. This highway would increase border effects on the wilderness area and could seriously interfere with movement of wildlife between the Chebucto Peninsula and the greater mainland. The N.S. Dept. of Transportation and Public Works submitted a Focus Report for Highway 113 to the Minister of Environment and Labour on March 31, 2006. After review and public input, the Minister requested (July 13, 2006) an Environmental Assessment Report by October 16, 2008; that has since been extended to October 16, 2009.