Clover Lawns are Functional
and Trendy !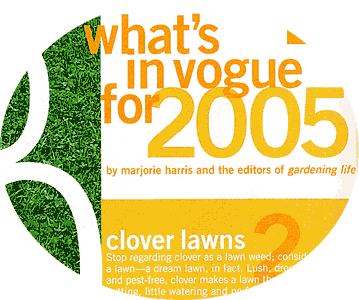 According to Marjorie Harris and the editors of Gardening Life (www.gardeninglife.ca), clover lawns were right up there in 2005, along with yoga for gardeners, planting in blocks, rain gardens, astrantias and five more trendy items. About clover lawns, they commented:
Stop regarding clover as a lawn weed; consider it as a lawn - a dream lawn, in fact. Lush, drought-tolerant and pest-free, clover makes a lawn that requires less cutting, little watering and no feeding (unlike traditional turf). This means lighter work for the gardener and fewer pesticides to hard the environment. In addition, clover has nodules on its roots that slowly release nitrogen, enriching the soil and making fertilizer unnecessary. Planted alone or blended with grass, clover forms an even, weed-smothering green expanse tough enough to withstand childish sward play (and it won't turn brown if your dog pees on it). White clover, which (be warned!) attracts bees when it flowers, is the most common variety; and other seed mixes can be bought from suppliers such as Mapleseed Inc. and the Ontario Seed Company.

Gardening Life contacted me in the fall of '04 inquiring if they could use a photo of a clover lawn that I had posted on this website. I sent them the original version of the one at right and was delighted to see both clover lawns and my photo featured in the January/February 2005 issue.
- dp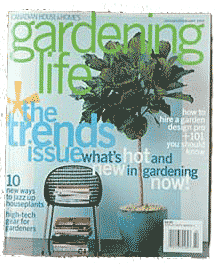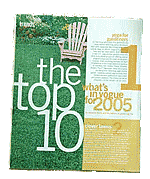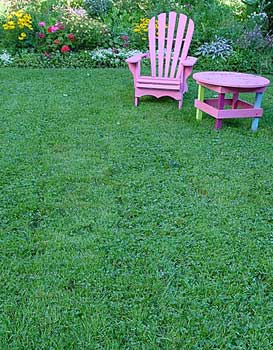 Click on image for larger version