The photo at right and the next two slides are ground views of features distinguishable on Google Maps



At right:Older Growth Mixed Forest with moss and lichen covered forest floor on portage route Pot Lake-Cranberry Lake




Large trees at right are red spruce. Also in photo: red maple, white pine, balsam fir.
Click on this image for a larger version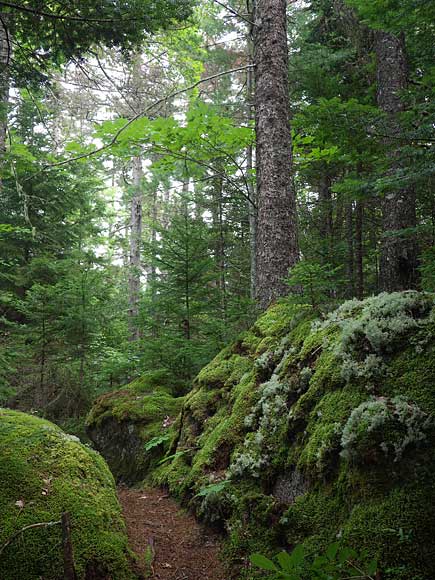 Click on photo for larger version.