Home |
Why Protect
|
Photos
|
Panorama
"Frederick Lake Peninsula Land"
Documentation by David Patriquin & Richmond Campbell on behalf of
Woodens River Watershed Environmental Organization
January 19, 2012.
---

March 30, 2019: These photos and text were previously posted on a password protected site for viewing by NSE staff and the WRWEO Board. Following the formal designation of the Five Bridge Lakes Wilderness Area (FBLWA) in 2011, we were looking at adjacent properties on the Chebucto Peninsula with a view to seeking some form of protection for those we considered essential to maintining the integrity of the FBLWA.

To our pleasant surpise, on March 28, 2019, the Nova Scotia Nature Trust announced that it had signed a deal with the owner of the "Frederick Lake Peninsula Land" and added this property to its "Lasting Landscapes" conservation campaign.

Towards that end, the Nova Scotia Nature Trust is seeking financial contributions, as possible by April 5, 2019 as donations made by Apr 5 will be matched 4:1 by a federal program. There are many good reasons to protect this land, as outlined here!


CONTENTS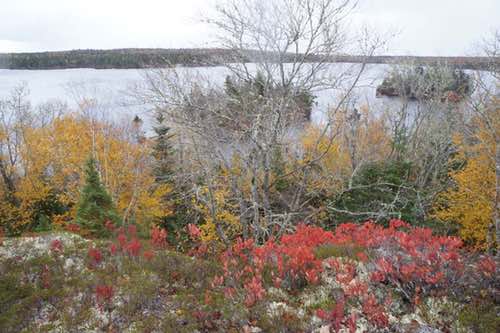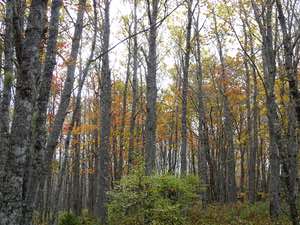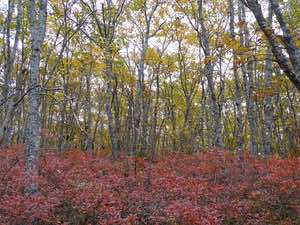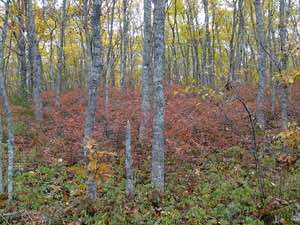 Photos above are on the magnificent "Oak Drumlin" Oct 25, 2018. (Click on photos for larger versions.)

For more about the Oak Drumlins of the Chebucto Peninsula, view this slide presentation by David Patriquin/Nick Hill on Multi-aged old growth red oak stand on the Chebucto Peninsula at Mersey Tobeatic Research Institute Old Forest Conservation Science Meeting (Debert NS, Oct 19-21, 2016).

At left: Overlooking Frederick Lake on Oct 25, 2018.


---


- WRWEO/The Bluff Trail

- Five Bridges Wilderness Heritage Trust