About versicolor.ca
versicolor.ca

is the domain name for web space managed by David Graham Patriquin of Halifax, Nova Scotia, Canada. It serves several community groups as well as personal interests, those relating mostly to natural history and environmental issues.

The web space is maintained on shared severs at funio.com in Montreal Canada. The domain name is maintained through sibername.ca.

---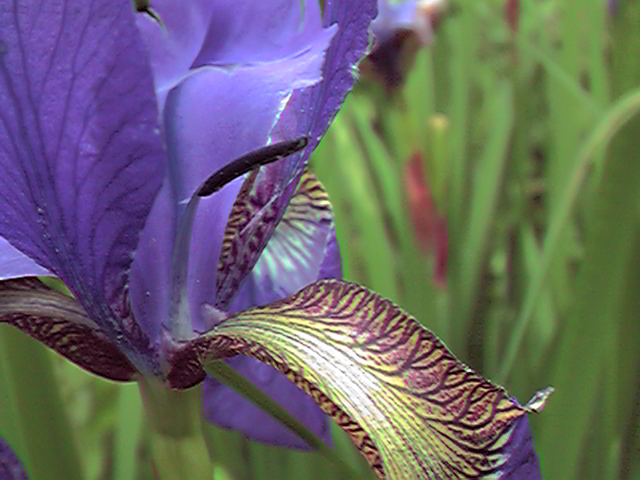 Iris versicolor

About dgp
I retired from a position at Dalhousie University in 2008. I spend as much time as I can exploring my bioregion, always with at least one camera in hand.

The name versicolor is taken from the species epithet for a common native iris in Nova Scotia: Iris versicolor. The photo at right was taken on July 2nd, 1997 with a Panasonic Palmcam NV/PV-DC1000. It shot 640 x 480 px photos (0.3 MP). It was my first digital camera and I thought it would be the last camera I would ever want to purchase.

Little did I know about digital media! Since then I have acquired at least one new camera each year, alternating between a pocket point & shoot and a DSLR or Superzoom type. My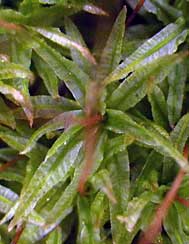 Moss under the Optio Microscope

current versions are a Panasonic Lumix ZS50 purchased in 2015, a Pentax Optio WG-II GPS (2011) & a Sony Nex F3 (2012). The Pentax Optio is about the same size as the Palmcam, but shoots 14 MP photos and cost less than half of what I paid for the Palm Cam. It's incredibly good for macro shots which is my main reason for buying it but it's also waterproof, geotags photos & makes reasonably good audio recordings. So I use it as my field notebook and for recording bird songs as well. I purchased the Panasonic Lumix ZS50 with its 30 X superzoom in 2015 because it goes in my pocket and I need never miss an opportune bird photo. The mirrorless Sony Nex F3 took me back to large sensors (last one was a Nikon D-70, circa 2004); it's small, lightweight & incredibly good in low light. I always like to think: no more for several years at least!

I almost forgot: in early 2015, anticipating three months of daily snorkelling in the Caribbean, I invested in a Sealife Micro HD and an Olympus Tough TG3 which I put in an Olympus PT-052 Underwater Housing for double protection against leaks. My last proper underwater camera was a Nikonos II which I used in the same waters in the late 1960s. I was incredibly pleased with the modern options.

I'm an iMac person but not an iPhone (or any kind of cell phone) person. I love the internet as a learning and communication tool, but I'm happiest when I'm "miles away from anywhere" and disconnected from the internet (and phones) but have a digital camera nearby. For more trivia about me, click here.





- David Patriquin

(JackPine)

(patriquiATdal.ca)
---